SZABO-SCANDIC and the Next Generation Immunologists (junior organization of the ÖGAI) are again launching the Immunis Sponsorship for Young Science. The research grant has already supported four young scientists in their projects. In this third round, cash and material prizes totalling 7,500 euros are available. The application deadline is June 30, 2024.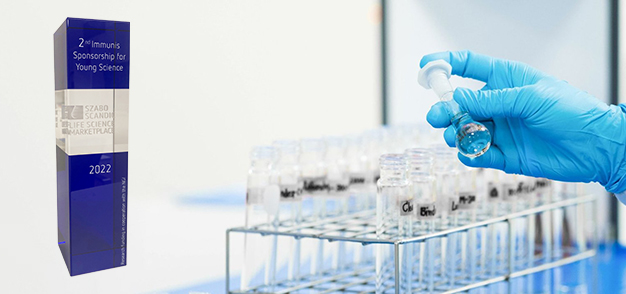 Requirements for the application
Participation is open to all doctoral candidates from the life science studies, i.e. human medicine, veterinary medicine, biology, bioinformatics, biotechnology, biochemistry and related subjects with a research topic in the field of immunology, allergology or vaccinology. The Immunis is intended as research support for young researchers in training at an Austrian university, therefore the dissertation may not have already been completed and must be supervised in Austria.


Prizes worth a total of 7,500 euro
An independent expert jury of the NGI will nominate the two best projects from all submissions. The award winner will receive prize money of 1,500 euros and material prizes worth 5,000 euros, such as cell culture and consumable materials, research products, antibodies or diagnostic kits. A recognition prize of 1,000 euros will also be awarded.


Registration Modalities
The dissertation in the field of immunology, vaccinology or allergology may have been started in the last two years (deadline: June 30, 2022). Please use the form below to apply.
The Immunis laureates 2021 to 2022
2021
1. Sarah Spöck (Medical University of Innsbruck)
2. Mustapha Jaiteh (CeMM Vienna)
2022
1. Ilaria Dorigatti (Medical University of Innsbruck)
2. Konstantin Adrian Klötzer (Medical University of Graz)