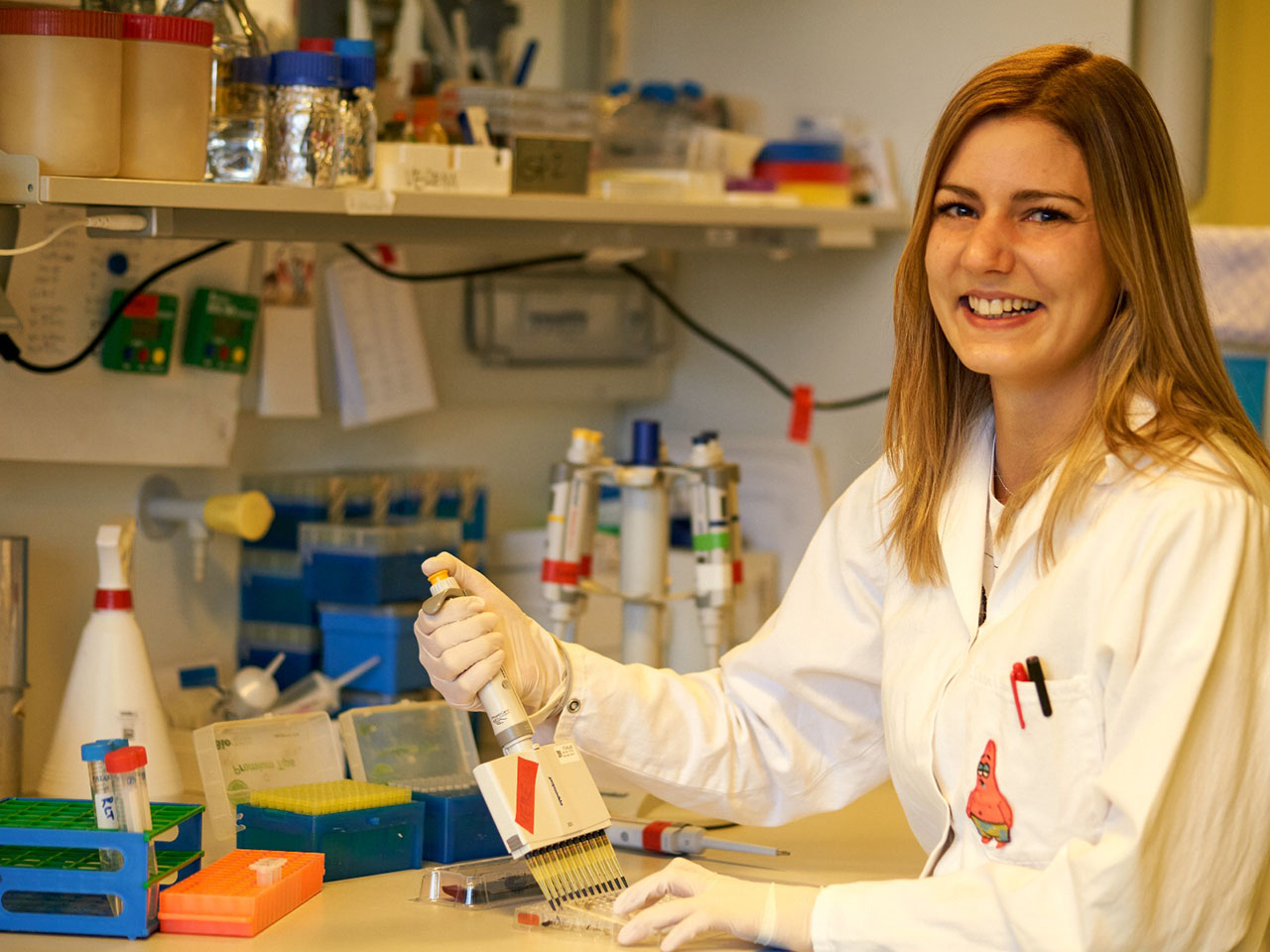 Last year Sarah Spöck inspired the jury about her project and won the Immunis Sponsorhip 2021. We talked to her about the prize and her project.


1. Since the Immunis award ceremony, almost a year has passed. What did the Immunis award mean to you?
Sarah Spöck: Winning the Immunis Sponsorship for Young Science is primarily a great recognition – on one hand for my project and my ideas, on the other for me personally. The sponsorship has positively supported my development as a young scientist and is my first stepping stone on the way to my scientific independence. I am very proud of my success and the work I have done, which is now supported by such an important company as Szabo-Scandic.


2. Thanks to the Immunis, you had the opportunity to present your project at the ÖGAI conference in the NGI session. Which input from the discussion could you take with you?
Sarah Spöck: Amongst original ideas and new findings, there may not be anything more important in science than getting connected with other scientists. Therefore, I think it is even more important to make networking possible among young scientists. This is exactly what the scientific community of the NGI promotes, that is why I greatly appreciated the opportunity to present my work in this community. I am sure that this exchange among young scientists is the breeding ground for new ideas and cooperation projects.


3. What progress has your project made in the meantime?
Sarah Spöck: In our project there are important innovations in relation to our preclinical mouse model, as we were able to show that the B-cell-specific loss of function of TET enzymes has a major effect on T follicular helper cells, at a very early stadium. Demonstrating the molecular basis of this altered interaction, we isolated TET-deficient B cells and T follicular helper cells from young mice and sent them to RNA sequencing, in order to use findings for further experiments. Furthermore, we are currently in the process of developing a new flow cytometry panel with which we can determine the different immunological phenotype and their microenvironment of young (50 days), old (200 days), as well as terminally ill mice.


4. When do you expect to finish your project?
Sarah Spöck: Thanks to the support of Szabo-Scandic and the input of the NGI community, we have already been able to successfully perform some experiments. And according to the current plans, the missing analyses are expected to be completed by the beginning of next year.


5. Last year, you prevailed against more than 30 projects with your project. What would you advise applicants for the Immunis 2022?
Sarah Spöck: Trum cards helping you with the project submission are clearly defined goals and an open, forward-looking view to the future of the project. Be original and define how and whereby Szabo-Scandic's contribution can help to answer your research goals. These would at least be the points I would focus on if I applied again for the Immunis Sponsorship.