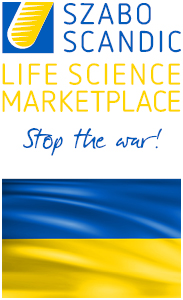 Szabo-Scandic has been supporting various social projects for many years. In this difficult time, we as employees also want to make a contribution to Ukraine.

With the Szabo-Scandic logo in the colours of the Ukrainian flag and the slogan "Stop the war!", we want to speak out for the human right to live in peace. To support people who have fled from Ukraine, we collect money in our office and donate it to a well-known aid organization.

We hope to be able to help some people in need with our contribution!