We offer you new recombinant antibodies from our supplier GeneTex for mitochondrial and cardiovascular research.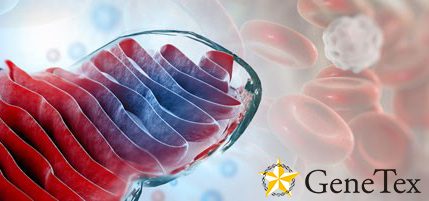 Mitochondria are dynamic organelles involved in a variety of cellular metabolic processes that go beyond mere ATP generation. They can be split or fused depending on environmental conditions, and disruption of these homeostatic processes has been linked to cardiovascular (CV) disease. Prevention of abnormal mitochondrial fission is being explored as a potential therapeutic approach for the management of CV diseases.

GeneTex expands its range of reagents for mitochondrial research with three recombinant rabbit antibodies against mitochondrial fission factor (MFF) that have been validated for multiple applications. Furthermore, other fission factors can also be detected in conjunction with the other reagents offered by GeneTex, including Dynamin-Related Protein 1 (DRP1) and Mitochondrial Fission 1 Protein (FIS1).

Highlighted Products
All listed antibodies are also available in 25 μl. We also offer some test samples.