Analysis of 3D cell cultures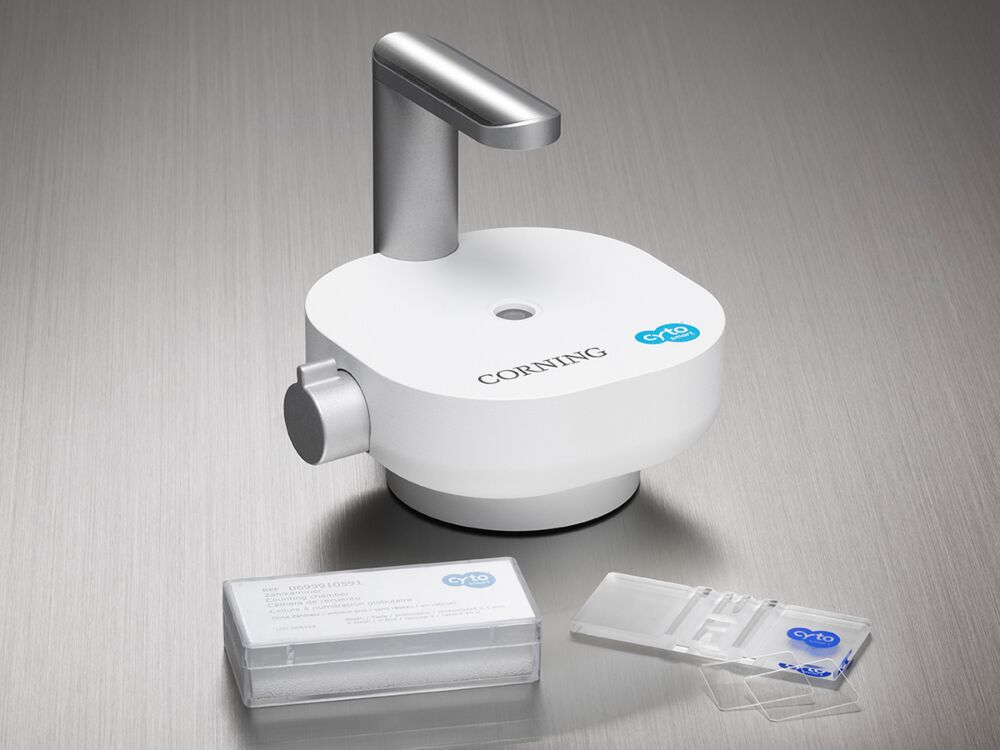 Traditionally, Corning's cloud-based automated cell counter has focused on rapidly capturing the detailed-analysis of 2D cell cultures. The addition of the organoid counting application expands our cell counting capabilities into the vastly developing 3D space. The robust organoid counting software package is designed to meet the unique needs of customers as 3D populations are known to vary in morphologies dependent on numerous environmental factors or protocols. Engineered to account for complex shapes and sizes, the organoid counting software introduces two versions of the 3D counting algorithm.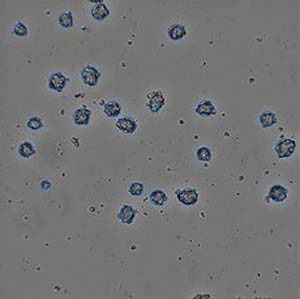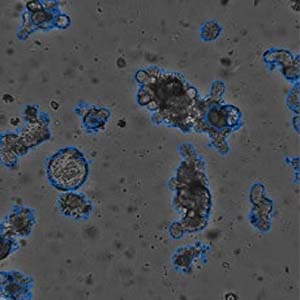 Version 1 (V1) is for use with cultures of irregular morphology. The machine learning algorithm for V1 is trained to engulf the individual outer membranes within the field of view in order to calculate accurate surface area and orgs./mL data.


Version 2 (V2) of the 3D algorithm is for use with spherical objects. Other than obtaining prompt surface area and orgs./mL data; V2 will be optimal for differentiating individual spherical objects within clusters.
Features and benefits:
Accurate – powered by machine learning artificial intelligence

Multi-informative – organoids per milliliter of solution and surface area data

Fast – three-second analysis utilizing cloud-based processing

Cost-efficient and versatile – compatible with a standard 0.1 mm counting chambers and 0.2 mm counting chambers. No consumables required.

Specifications:
Organoid size range 20 μm to 100/200 μm, limits depend on counting chamber

Measurement time <3 sec, depending on up- and download speed

Compatibility: Reusable and disposable counting chambers with height: 0,1 or 0,2 mm

Sample volume: 10 μL or 20 µL chamber permitting

Field of view: 1,5 x 1,5 mm

Magnification: 100X

Image resolution: 1,536 x 1,536

Algorithm Version: Version 1 irregular morphology, Version 2 spherical objects

Ordering information:
| | | |
| --- | --- | --- |
| Cat. No. | Description | Qty/Cs |
| | Corning® Organoid Counting Software w 0.2mm Counting Chamber | 1 |
| COR480201 | Corning® 0.2mm Counting Chamber for Organoid and Spheroid measure, non-grid | 1 |

Would you like to know more about the product? Book a free demo with us. We are happy to be there for you!
More information about the Corning Cell Counter can be found here.